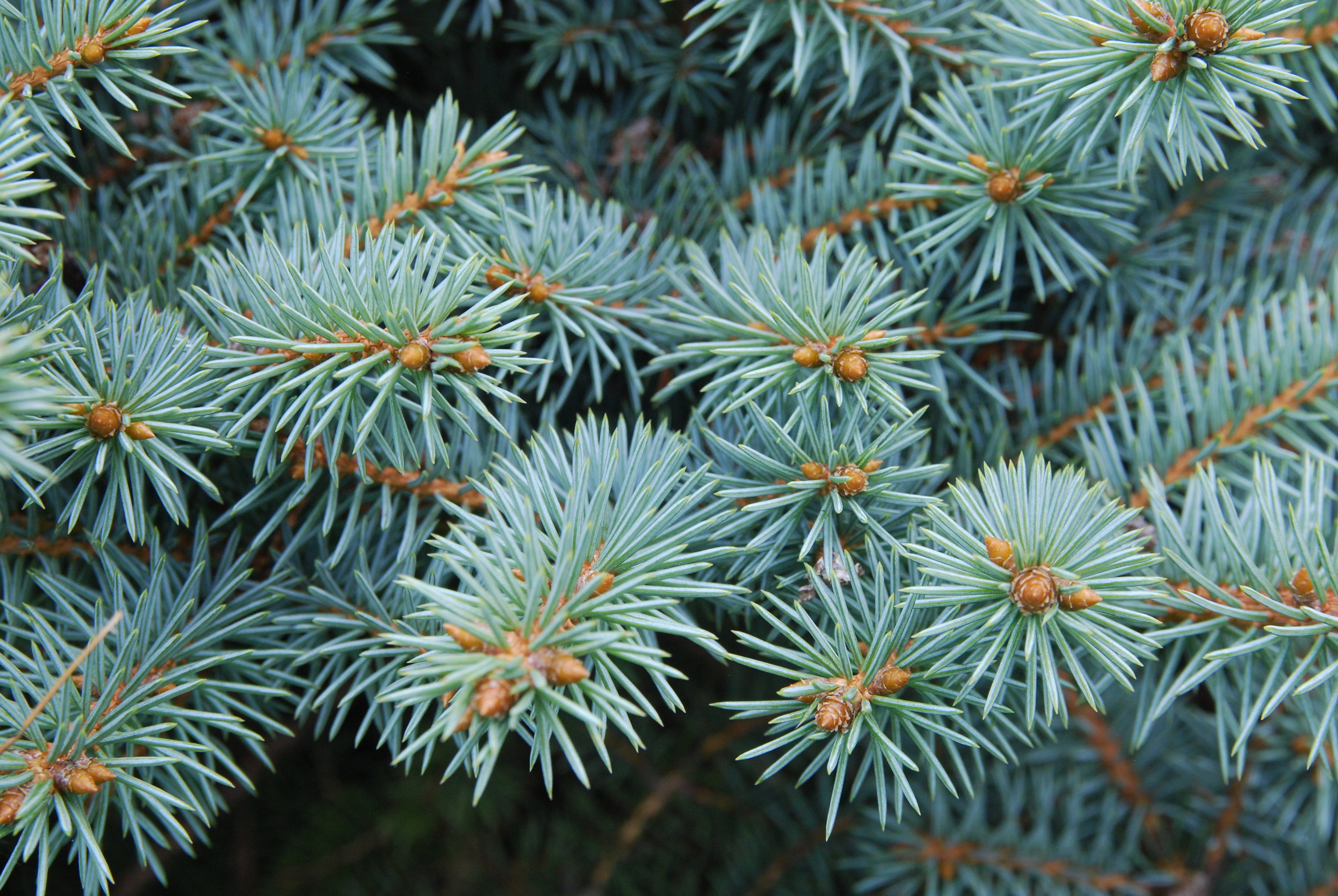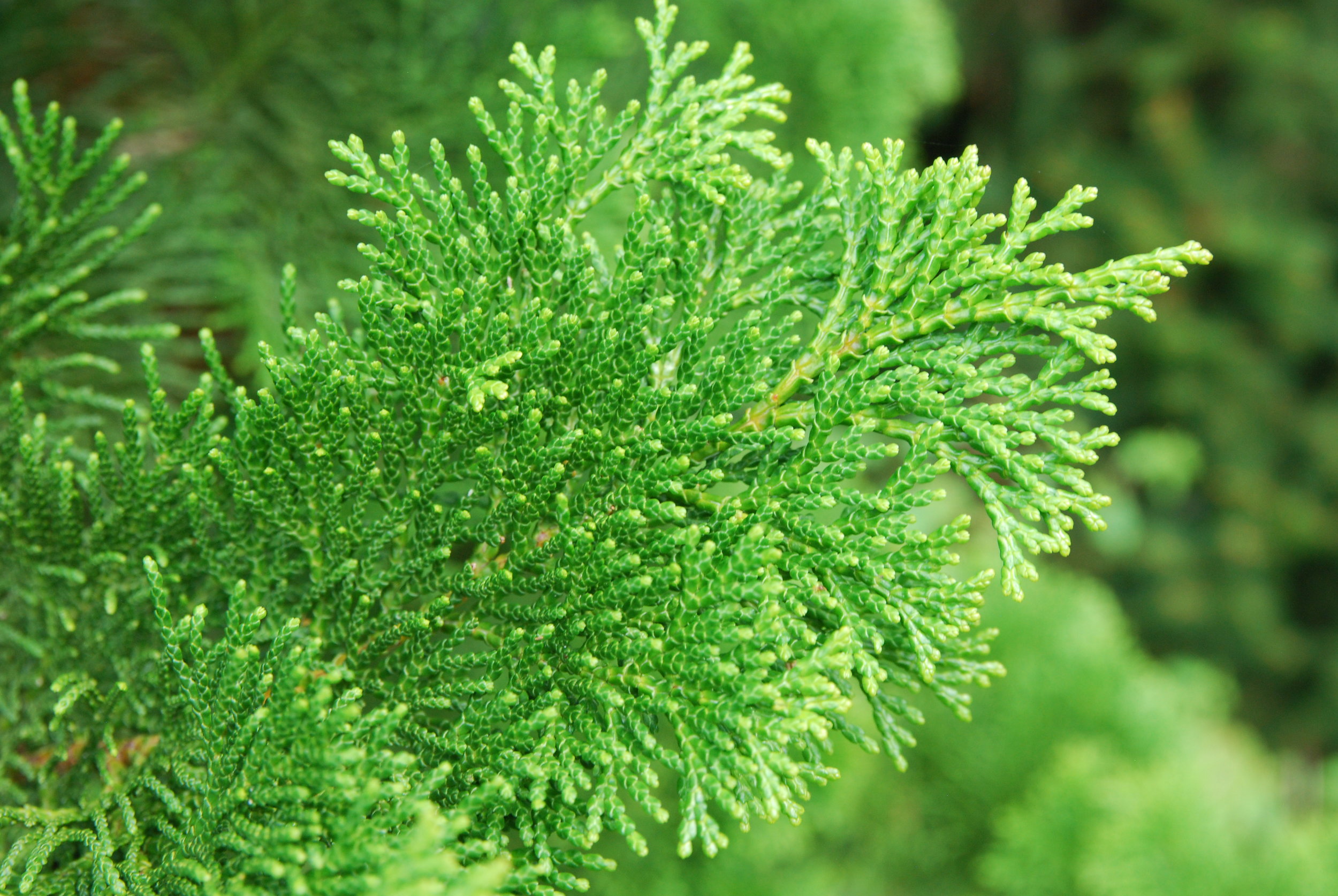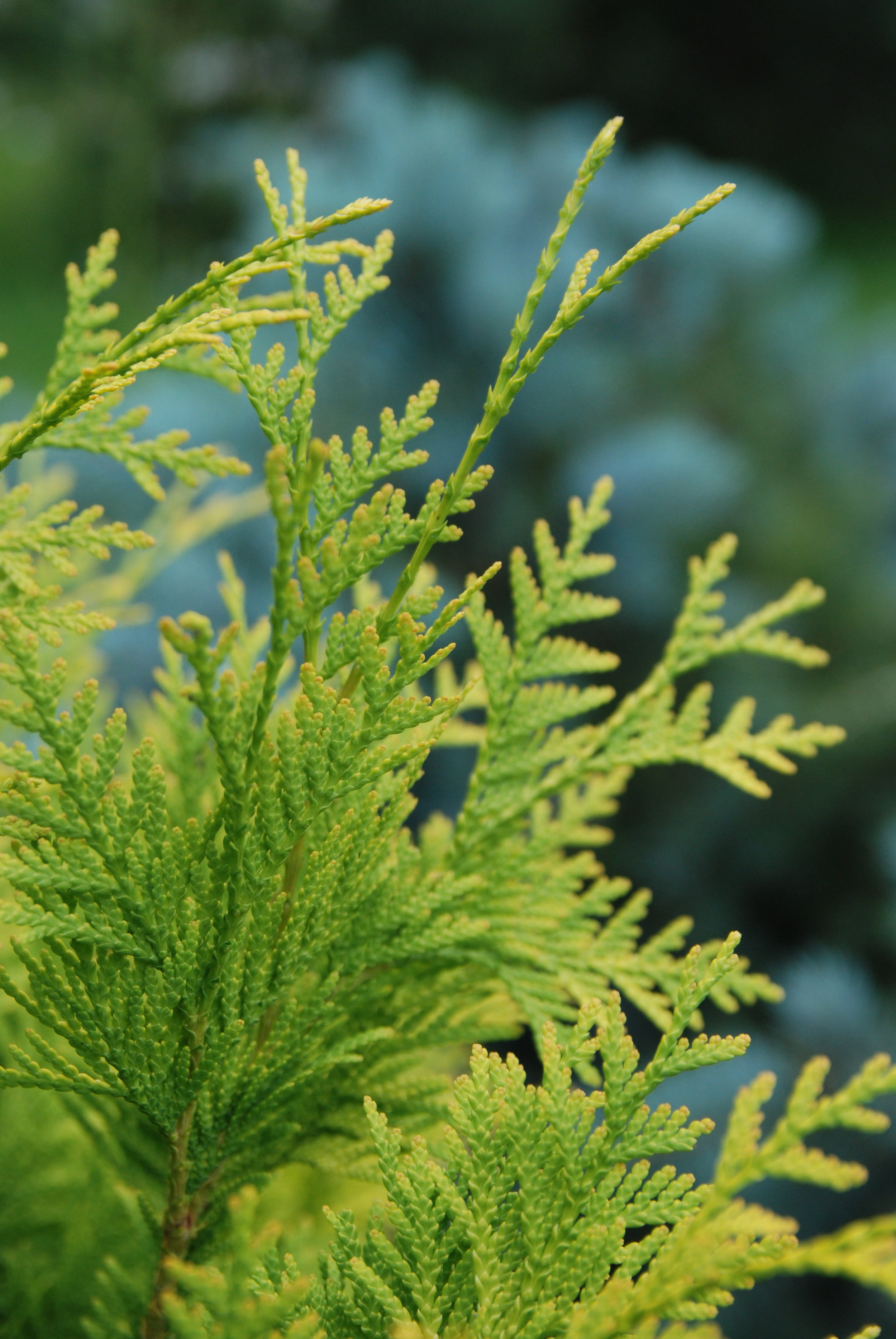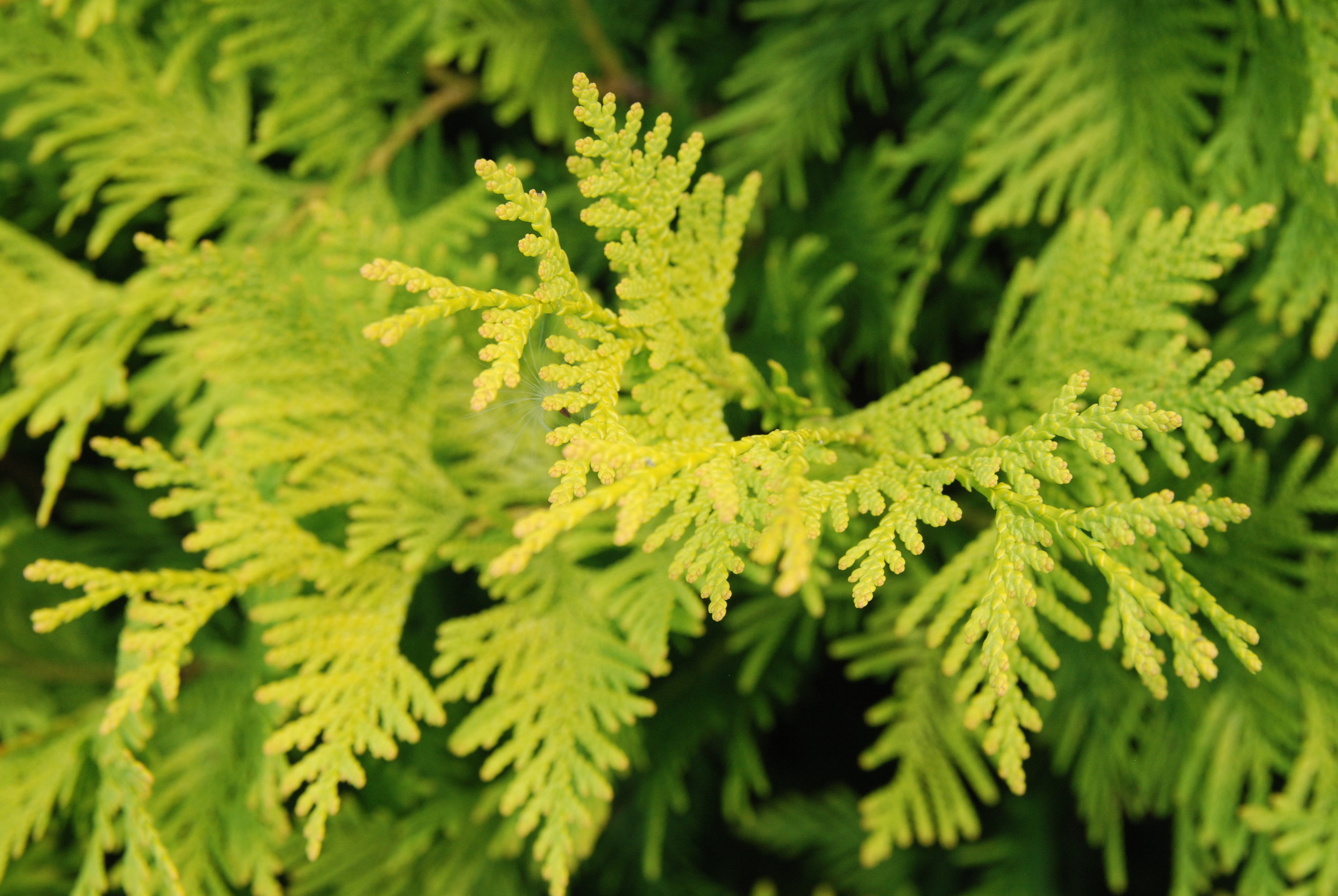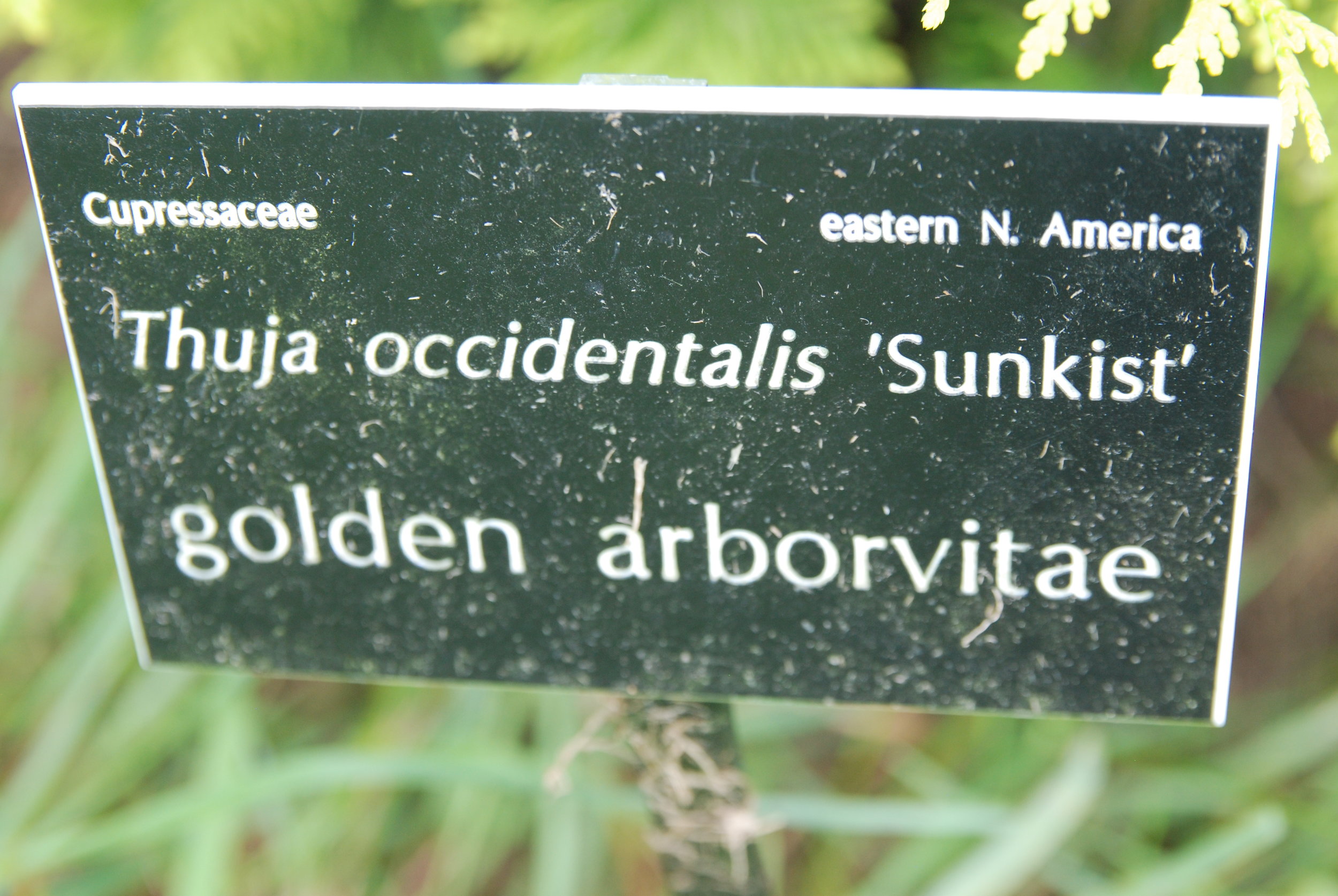 The conifer collection represents uncommon cultivars and selections of spruce, pine, fir, arborvitae, and juniper.

Oldest among this collection are the 10 foot tall globe arborvitae, Thuja occidentalis 'Globosa' and the 25 foot tall mugo pine, Pinus mugo. These were probably planted in the 1950's by Professor Blasberg. The Mugo pine is a common landscape plant, but it will grow to a large size, so it should not be planted too close to the house.

Other unique mature trees in the collection includes the Fraser fir, Abies fraseri (used for Christmas trees), the tall western cedars (used for making shingles and siding), and the "Tortured Pine" which grows in a zigzag pattern.